Spellbound
A Boudoirs and Broomsticks Novella.
Lucy Granger was cursed. A witch destined to never find love she lived her life day by day telling fortunes for a living, but omething in the air was different and Lucy knew something was about to change. She never expected that change to include a mysterious man from the past.
Gideon Harrison was a man of science, enticed by the thought of a magical time travelling device he was accosted and thrown inside. Now he finds himself in a different place and time with sights and sounds he would never have dreamt of and a witch and her strange companions are his only hope to find his way back home.
Together, Lucy and Gideon will try to solve the mystery of his appearance and try to get him home, but when the time comes, will their feelings for each other persuade him to break her curse and stay for good?
Now Available.
Click Here to purchase at Amazon
Click Here to purchase at Barnes and Noble
Also available on iTunes.
Trailer:

Interested in inspiration for the story? Check out my Pinterest page for it.
Please visit my fellow co-authors as well
Sheila English
Jocie McKade
Wendy C. Williford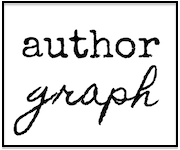 Boudoirs & Broomsticks Logo Frame provided by:Designed by Freepik